We can help you tell your story from the windows to the floors – and everywhere in between!
At Reprographics, we can execute a multitude of ways to communicate brand messaging and drive engagement, from window and floor graphics to backlit signage, menu boards, wall coverings to lobby and conference room art and photos. Our expert staff can assist you in identifying the ideal material for your application.
We offer printing for:
POP signage: Influence consumer behavior and increase in-store sales

Promotional posters: Inform, engage, and excite with short- or
long-term posters
Amateur art applications: Transform images into art with texture
and stunning resolution in a variety of media
Backlits: Use light to create an element of interest and visual
excitement with these visually captivating signs
Day/Night: Traditionally, graphics have been printed either for daytime
or nighttime (backlit) viewing. Now you can offer clients great looking
solutions for both!
Floor graphics: Strategically position messaging to capture attention
and provide information while customers are on the move
Menu board graphics: Permanent and temporary options provide
store-level flexibility
Wall coverings: Turn a photographic image into mural art for an office
environment, hotel lobby, or conference room. 
Window graphics: From simple posters printed on paper to more robust
solutions, such as clear window decals, perforated one-way vision, static window clings, or vinyl window decals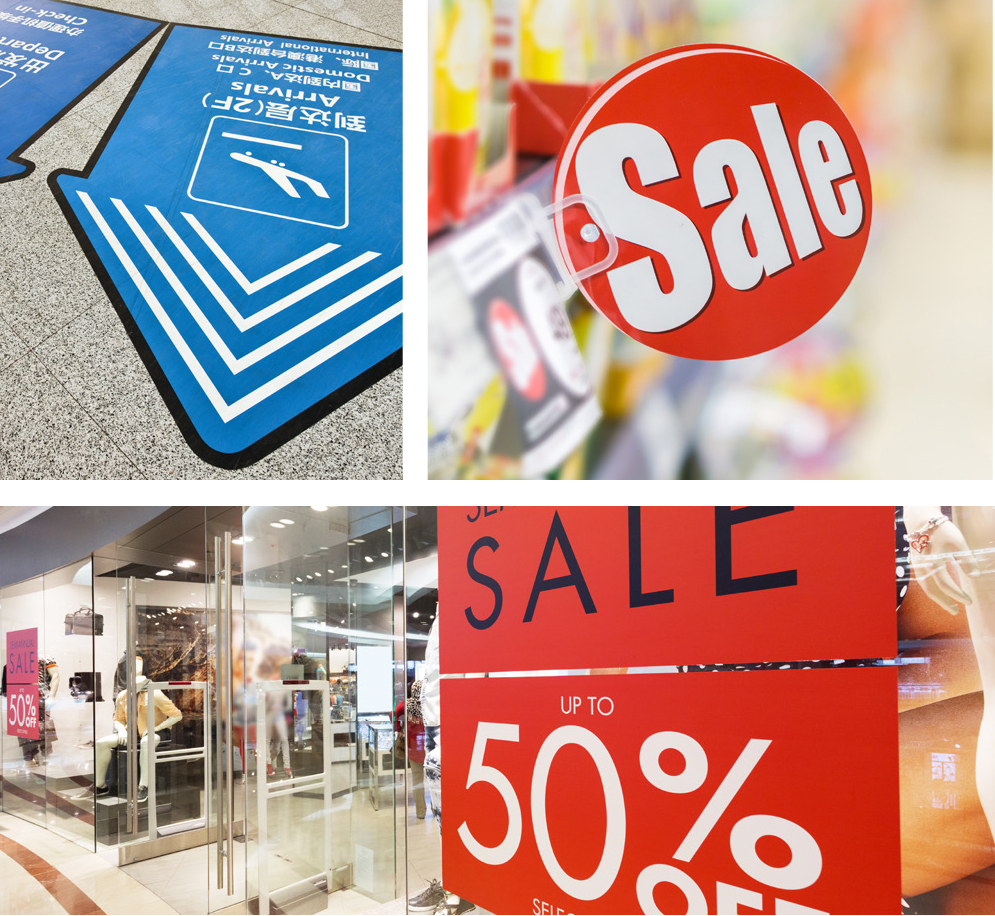 With our expanded full-color capabilities, Reprographics Fort Collins can print vivid indoor graphics that pop in-store, around town, or anywhere else you need them.
Contact us today to learn more about all the ways we can execute stunning indoor signage for you.
Capabilities
Industry-leading high resolution
4ft x 8 ft flatbed
7ft wide x 100ft roll-to-roll
Prints at up to 2400 x 1200 optimized dpi
CMYK + White
Media Types
Photo papers
Canvas
Scrim vinyl
Rigid substrates including metals, plastics, foam boards, etc
Small Format
Flyers and Brochures
Post Cards and Inserts
Posters and Menus
Proposals, Portfolios, Reports
Sizes up to 13″ x 19″
Finishing
We provide complete finishing solutions for laminating, mounting, grommets, cutouts and more.
For a truly polished look, we can finish your prints with our lamination and mounting services. Simply email us your files or just choose the Upload Files button at the top of this page to place your order and submit your file(s). We can output from a variety of file types. We prefer TIFF, PDF, EPS formats. For other formats please click on the button below for our file preparation guidelines.