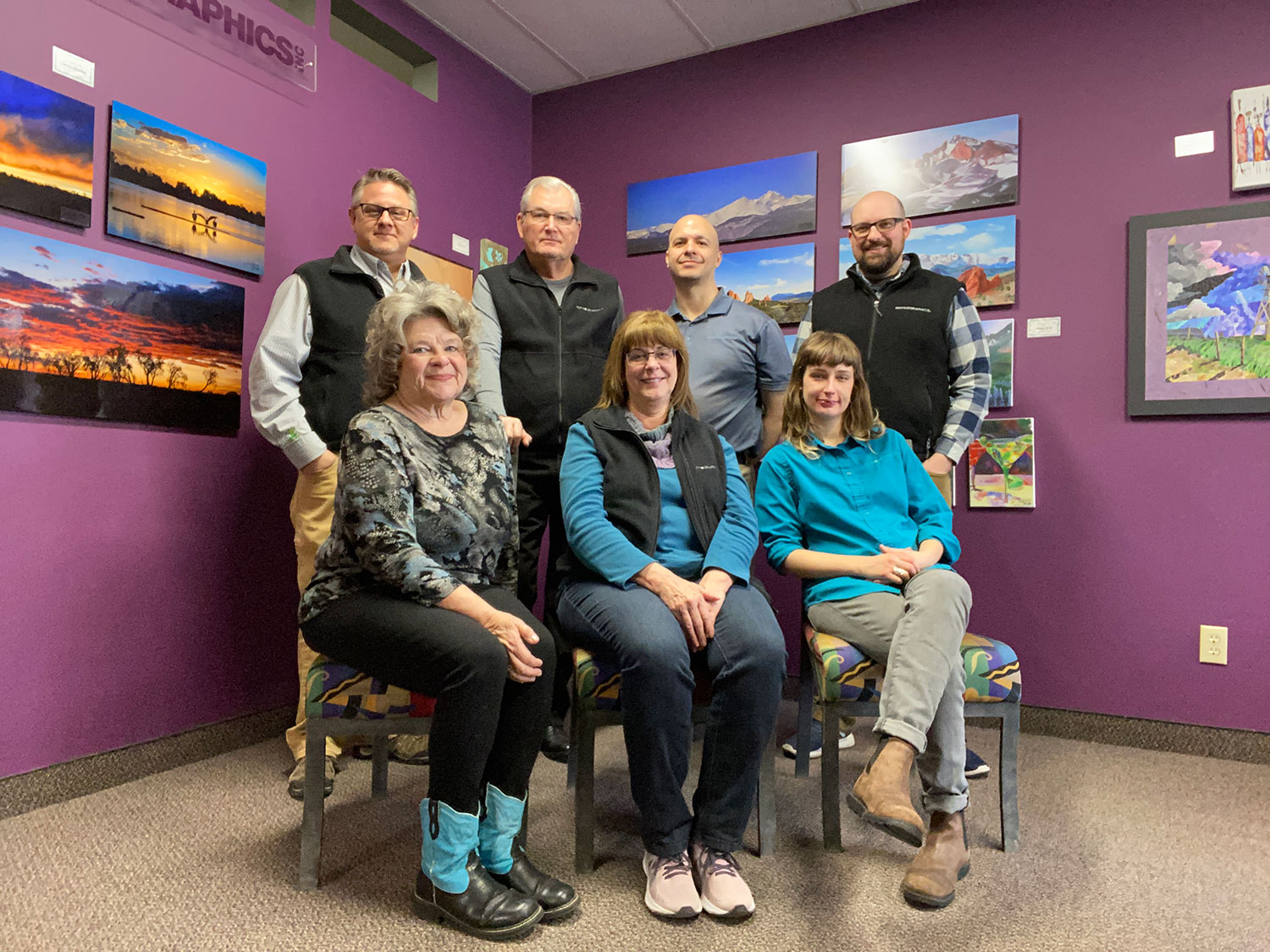 Who Are We?
Reprographics Inc. is locally owned and operated and has been offering quality print work and customer service to the Northern Colorado community since 1976. We know that people take their Fort Collins printing projects to people they can trust and who will go the extra mile for them; we are those kind of folks. Ask around. Our customers are confident in our capabilities and know we will work hard to make them look good.
"The Repro Way"
Our Customers always come first - Our Mission is to offer the services that help our customers succeed
The values by which we operate:
Service to Customers - We sincerely appreciate every customer, a fact we demonstrate at every opportunity. It is our privilege to exceed expectations with high quality solutions and timely, friendly service.
Productivity - We take great pride in doing things right the first time and deliver extraordinary results consistently. We are well trained, work smart and deliver unmistakeable quality with "best practices" that are second to none.
Financial Responsibility - We are responsible stewards and make the most of all resources ( time materials, money) in order to live up to our values, secure our future and reward all team members generously.
Team Relationships - We trust and care about each other as members of "one team". We enjoy our work, learn from our mistakes and have fun helping each other succeed.
Image - We are widely known for our professionalism, quality and "can do" attitude.. a great partner and the leader in our industry. We are an indispensible resource and source of pride to our employees, our customers, and our community.
Growth and Innovation - We stay on the leading edge of practical technologies that allow us to give our customers the very best solutions. We embrace change and look for opportunities to improve continuously.
Our Mascot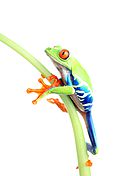 Froggy is our mascot. We adopted him when we brought color to Reprographics in 1986. We like him because he is colorful, adaptive, interesting and handsome. He likes us because we are colorful and adaptive and what we do is interesting. He does not think we are handsome. He shows up in our literature, our delivery vehicle, our team Repro uniform shirts and in our lobby, introducing our clients to all our capabilities
Our History
Reprographics originally offered still photography services and graphic art photography but in the early 80s we added the blueprinting services to fulfill USGS contract requirements. The offices were originally on south College Ave and Trilby Road but as the business parks and old town area started growing bigger, owner Ken Connor decided to relocate to facility that would better serve all his customers.
In the early 80s Ken bought an existing reprographics business in Wyoming and ran both simultaneously for 5 years offering the same services in both sites and stared focusing more on the blueprinting aspects of the business as the advent of the personal computer changed the need for the photographic services portion of the business.
In the mid 90s with the advancements of ink jet printing, Reprographics added another service - the large format ink jet printing. Immediately following this, Ken added the digital blue printing services. Reprographics was the first in the northern Colorado area to offer the higher end digital services including scanning and digital archiving. A natural progression to those services was the addition of the large format color scanning to file and to print. This of course lead to the small format services as well as copying, binding, laminating and mounting.
Reprographics has always been a leader in the reproduction and graphic services arena in northern Colorado and specializes in customer relationships and loyalty, providing the highest quality service and product at the most competitive cost. Ken has owned the company for the last 37 years and continues to run it with the same diligence and attention to detail that he always had. He has built a team of highly qualified staff members dedicated to the same level of excellence that he has always held for himself.