Need that original in a digital format? With Reprographics 42″ x 36″ wide Color Scanners we can convert your hard copy plans, maps, renderings and artwork into a digital file for storage, printing or emailing. Whether it needs to be full color, grayscale or BW monochrome bitmap format, we have you covered. Need to convert some letter size documents or an old report to a digital file in PDF format? No problem, we can do that too. Our high speed small format document scanners can provide you with a digital file at up to 600 ppi.
Quality scanning with minor color adjustment upon request for large format artwork to many different file types, including, but not limited to, TIF, EPS, PDF and JPEG.
A digital file combined with our large format color output capabilities can deliver color copies at any size for meetings, presentations and handouts.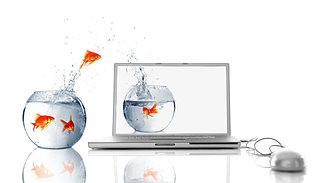 Photographic Image Capture
If your original is too delicate or thick for scanning then we can capture your image utilizing our high resolution digital SLR for shooting your original work.
"We had been using another company for years but due to quality and timliness problems we transferred one project to Reprographics. They did such an outstanding job on the first one that within 2 weeks we turned all our work over to them. Professionals with excellent customer service skills. they either meet or beat deadlines. I just can't say enough about Reprographics team and how they have helped my business."
Angela Lang – Tru-Balance, Wheel Centering Products
"We have been using Reprographics for ten years. We have always found them to be very helpful, no matter the size of the job we send them. When we have been in a bind and need quick turn around, they have always produced for us. Their accuracy in production and billing is always appreciated. I would certainly recommend Reprographics for anyone's plan printing needs."
David Ross – Precision Applications
Record Archiving

We can archive your documents, specification books and prints onto CD, DVD, your Flash media or upload them to the cloud. Scanning old blueprints, vellums, mylars into an electronic format has reached the point of necessity for companies both big and small. Our scanners are capable of fast black and white or color  production to meet your deadlines.
Why Archive?
60-70% of company assets are on paper

3-5% of drawings are lost or misfiled

7-10% of company expenditures are on manual document management

Companies have high revision costs with manual processes

Paper is susceptible to aging and damage from water and UV light 

Expensive facilities costs for manual document storage 
High quality digital copies of your paper assets and historical documents ensures nothing gets lost or damaged and can be easily stored off site to ensure they will survive catastrophic events such as fire or flood.